Hi guys! You all know (I think you do lol), that I am a HUGEEE HUGE fan of the
OCC LIP TARS
...
I recommend it to EVERYONE! Go get yours nao! lol. I just wanted to show you guys this quick pic I took, just to hold you over until I do a real post about these new 6 shades as well as the other ones I have.
Should I make a video about them all? LMK!


Anywhoo, I've only tried on ANIME so far (which is BY FAR MY FAVEEEEE of this new bunch!) But then again, I've only tried on one so far, but w/e! hahah I couldn't bare to take it off! It's like Pageant (another gorg lip tar), but WAYYY better! It's SOOO much brighter, more NEON, and just OVERALL GORG!
Here is a picture of the new 6 shades to tie you down until I can make a more in-depth post.
CLICK TO ENLARGE! =D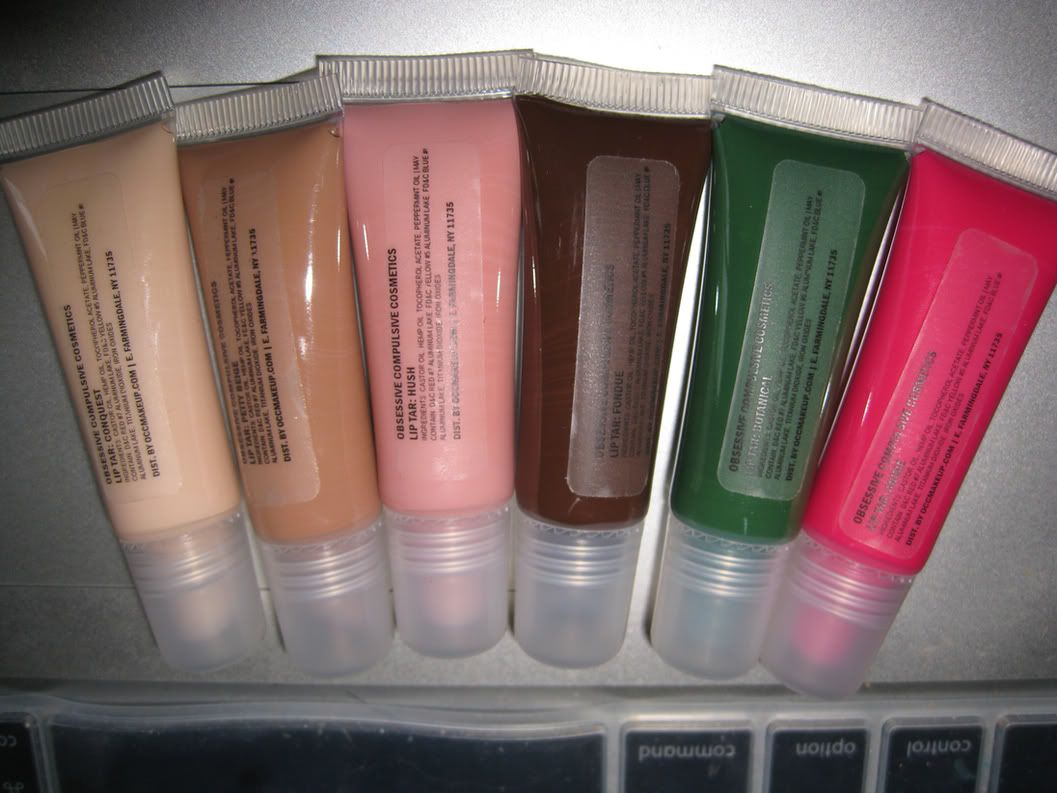 Thanks for reading everyone! <3