So guess what came in the mail today guys?!?
KRYOLAN!!
yayyyyy!! I am SO stoked to play around with these and come up with some looks to share with you all! I seriously did a happy dance when I saw this in the mail. lol. They are soo gorgeous... very vibrant & pigmented. Definitely love at first sight!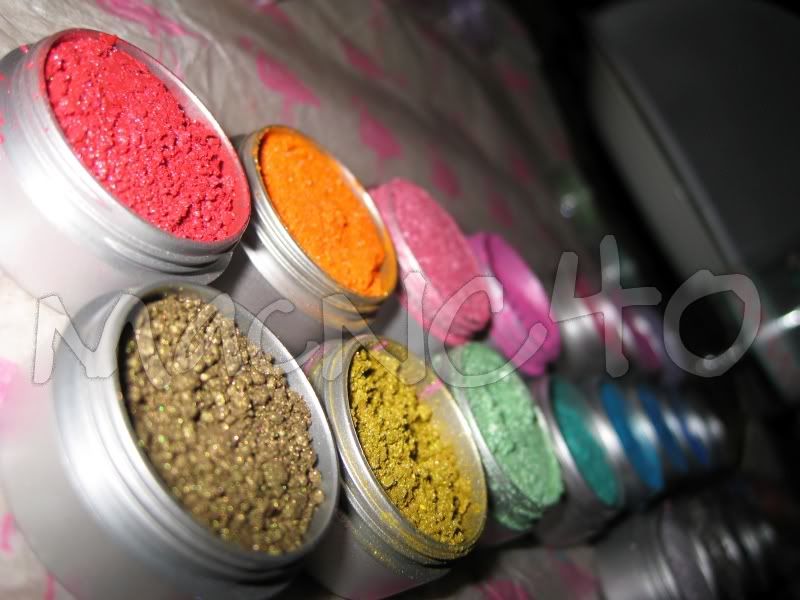 I got it from
Amy.. better known as Shrinkle
! You can order from here by going to her site here:
http://www.shrinkle.com/ebay
She is the sweetest person, so if you're looking to get some Kryolan, she is your gal!
On to the swatches of all the eye dusts I got.. Oh, and for the actual skin swatches, I used a lighter base so my skintone wouldn't effect it as much. They were also applied with MAC's 228 brush. These were taken with flash.
**MAKE SURE TO CLICK ON THE PICTURES TO ENLARGE! ;) **

1ST ROW:

Cranberry Red, Orange, Pink Satin, Cotton Candy Pink, Raspberry Pink, Pink Sunset, Violet Shimmer


2ND ROW:

Bronze, Gold, Mint, Emerald, Robins Egg Blue, Smoky Blue, Sapphire, Midnight Blue


3RD ROW:

Pearl, Silver, Gunmetal Gray, Oil Slick Black

UPCLOSE SHOTS...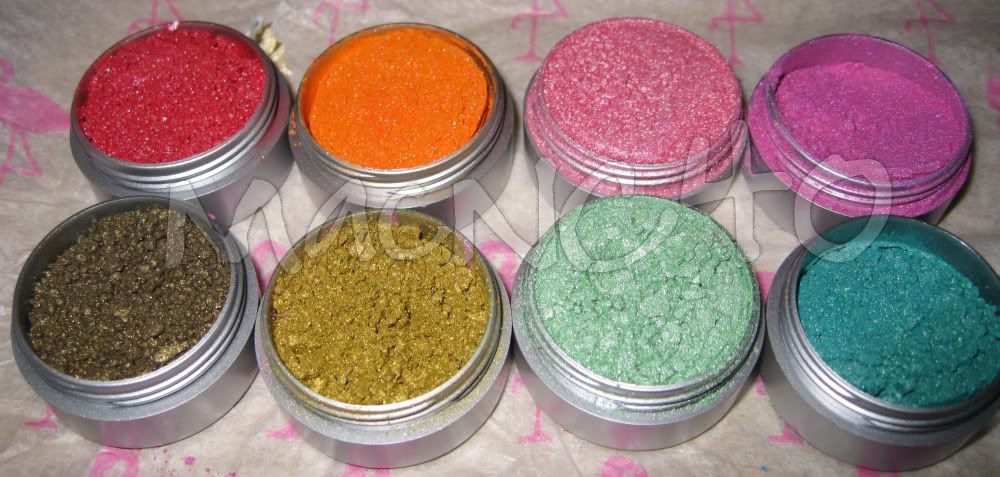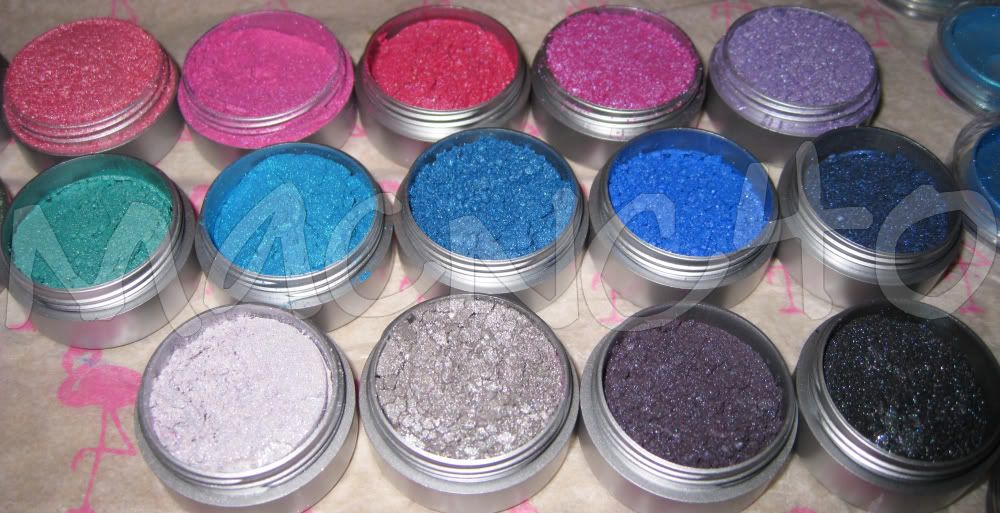 ACTUAL SKIN SWATCHES...
(keep in mind these are taken with flash! they look a bit washed out.. so picture these, but more vibrant. =D)



The Above is the 1ST ROW & 3RD ROW together.



2ND ROW.

Hope you enjoyed this swatch post! I am lagging on the BFTE swatches.. I'll try to do that tomorrow.



xoxo / suzy