UNDAAA DA SEAAAAA.... UNDA DA SEAAAAAAAA.... lol...
So I've been in a real funk lately... I haven't been inspired to make up any new looks... and not to mention the fact that I was really lazy lol... BUTTTTTTTT someone requested a mermaid look, and for some reason that stuck with me, so here we are!
YES, it's another look with Make Up For Ever's #92 purple eyeshadow. I can't help using it! lol
SERIOUSLY PPL, IF YOU DO NOT HAVE THIS E/S GO GET IT NAOW! YOU WONT' REGRET IT!!
/end rant. lol.
Hope you guys like it!
PS. Using a white base looks great under this too... so would green. =)
Don't forget to Rate & Comment please! ;D Onto the pictures....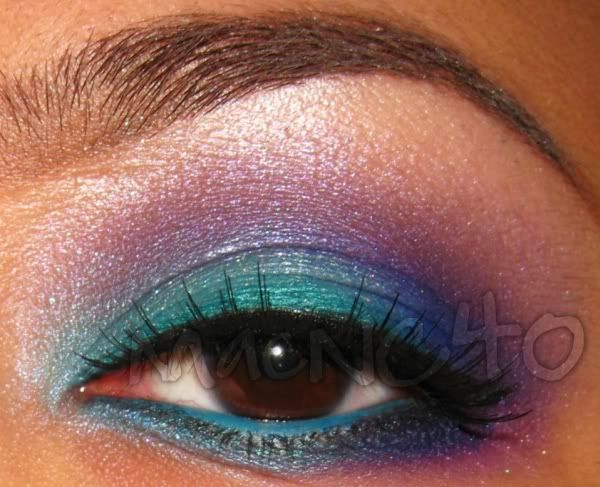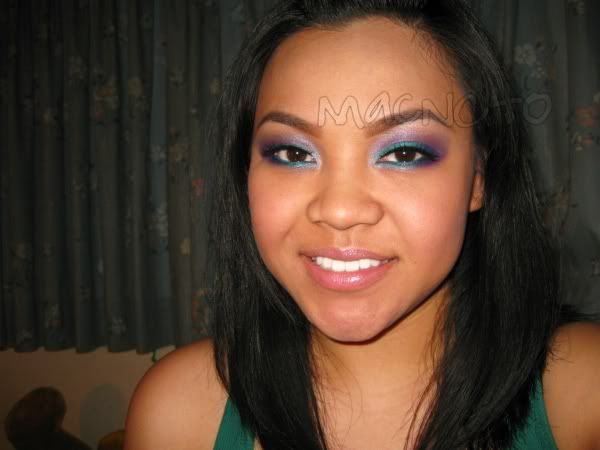 PRODUCTS USED:
MAC Blue Peep fluidline
Kryolan Emerald eye dust
BFTE Grape mineral shadow
MUFE #92 e/s
BFTE Rome mineral shadow
MAC White Frost e/s
MAC Minted eye kohl
BFTE Whisper mineral shadow
MAC Mystery eye kohl
MAC Penutimate liquid liner
Bliss #600 eyelashes
MAC Not So Innocent lipstick
MAC Viva Glam VI Special Edition lipglass