Since I haven't taken any pictures of my makeup recently that I can show, posting up old FOTDs helps me not neglect this & get into the habit of posting... so here's another one! This one is from February.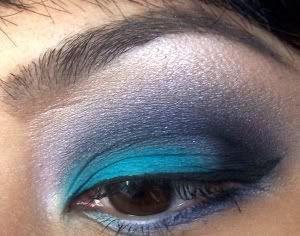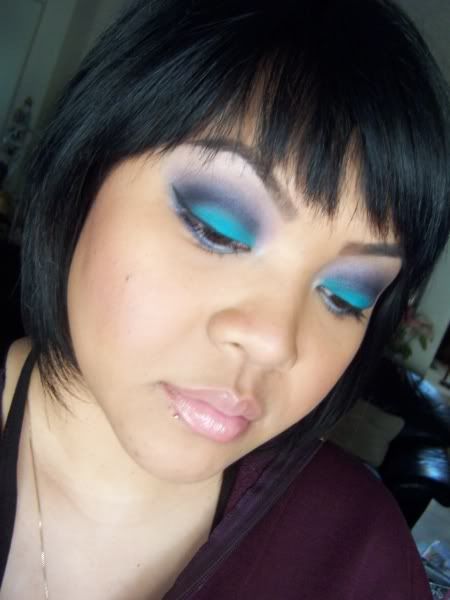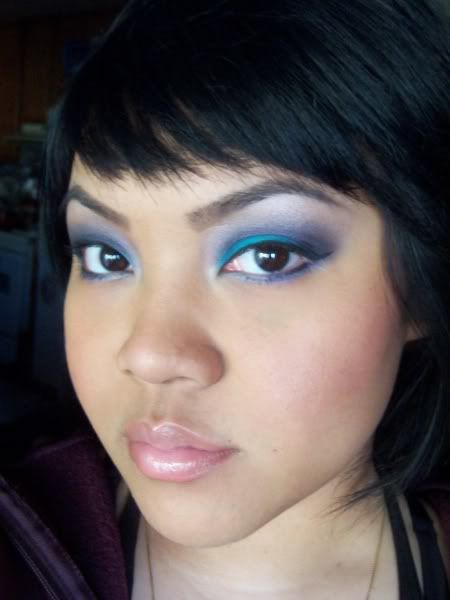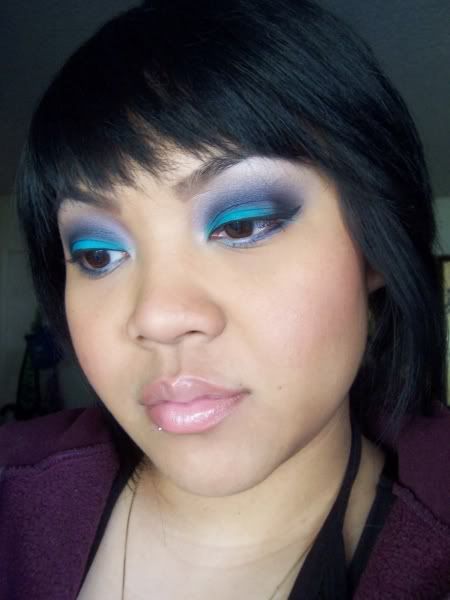 EYES:
otherworldly paint pot
jewel blue e/s
nocturnelle e/s
grape p/m
carbon e/s
shroom e/s
crystal e/s
moth brown e/s



LIPS:



prep & prime lip
2n l/s
cushy white p/g
creme o spice l/l
I think I'm gonna make a YouTube video tomorrow... I was tagged by the lovely lollipop26 to make a video about what my 6 favorite brushes are... so hopefully I won't be lazy and I'll record one... then maybe I can do a video tutorial too... but probably not. hahah we'll see.
I'm pretty much stoked because I think I can actually go to bed at a NORMAL TIME tonight... yesterday I ended up chatting with Josh (aka petrilude) until I think like 530am... he's worse than me when it comes to sleeping at bizarre hours. haha. It sucks though because for some reason my throat started to bug me this afternoon...and I can still feel it... I used an Airborne earlier... I think I'm gonna wash up, drink another one and try to sleep. Wish me luck! haha. <3>